Project Summaries
Thomas & Brown Hall Replacement: The 50-year-old Thomas & Brown Hall will be replaced and modernized to expand student-centric and experiential hands-on learning facilities for students from across campus. The project will foster research opportunities through multi-disciplinary lab space for student projects and faculty collaboration. The new design will also include a Learning Community designed to enhance student success. ($22.5 million)
Health and Social Services Building and O'Donnell Hall Renovations: These two buildings house most of the departments in the newly created College of Health, Education and Social Transformation, which includes the previously separate colleges of Education and Health and Social Services, as well as the Department of Sociology. Renovations will help consolidate and integrate some departments that are currently housed in multiple locations and create more state-of-the-art multidisciplinary smart classrooms. The project will provide capacity for planned growth in disciplines like nursing and kinesiology. ($13.5 million)
Nursing Skills and Simulation Center Expansion: The expansion and modernization of the Nursing Skills and Simulation Center will directly address the nursing shortage in New Mexico. The state has a shortage of more than 6,200 registered nurses and clinical nurse specialists. The renovation will establish an operating room suite to be dedicated to the nurse anesthesiologist program and free up classrooms currently being used as lab space. ($2 million)
New Mexico Department of Agriculture Renovation, Phase 3: The New Mexico Department of Agriculture is headquartered at New Mexico State University but serves the entire state of New Mexico. Previous phases of this project, funded by severance tax bond and general fund appropriations, are expected to be complete in April 2023. Phase 3 will include replacement of the outdated original NMDA main building with construction of a new administrative facility to address statewide needs, including space for additional regulatory, Healthy Soil Program, and Food, Farm and Hunger Initiative staff. The new building and site infrastructure improvements will meet current codes for life safety and data, electrical, and mechanical utilities. ($10.5 million)
Other Projects
Infrastructure improvements and roof replacement at Doña Ana Community College in Doña Ana County: $1.35 million
Renovations, infrastructure improvements and roof replacement for Martinez Hall at NMSU-Grants campus in Cibola County: $1.25 million
---

How will GO Bond 3 help shape New Mexico's future?
Passage of the GO Bond will help address our state's nurse and educator shortages.
With new state-of-the-art equipment for the nursing skills and simulation lab and state-of-the-art multi-disciplinary smart classrooms for the College of Health, Education and Social Transformation, we can attract and retain students interested in becoming nurses, public health experts, and teachers. Investing in New Mexico students will set them up with the skills and experience needed to serve their communities right here in New Mexico.
Passage of the GO Bond will help shape New Mexico's future workforce.
The key to New Mexico's economic long-term stability is to attract high-tech industry. The space industry and the energy-water-food nexus are top priorities, and NMSU is an essential part of the labor equation. Economic expansion depends on a highly trained and available workforce that includes a wide variety of disciplines working in concert to solve critical issues and support workforce development. By fully reimagining the design and function of Thomas & Brown Hall, the College of Engineering is poised to nurture cross-disciplinary, collaborative, and distance learning to promote the success of students from all over NMSU.
Passage of the GO Bond will support the needs of New Mexico's agriculture industry.
The new and modernized New Mexico Department of Agriculture facility will provide additional space for new programs and initiatives. It's key to NMDA's mission of promoting a fair marketplace, food protection, marketing and economic development; supporting the beneficial use and conservation of natural resources; and working cooperatively with the public and private sectors.
Dates to Remember
October 11 – Last day to register to vote (however, same-day registration is now available)
October 11  – Absentee ballots begin to be mailed
October 11 – Early in-person voting at the Doña Ana County Government Center only
October 15 – Early in-person voting available at Alternate Early Voting Centers. Visit  www.dacelections.com  for a list of locations
November 8 – Election Day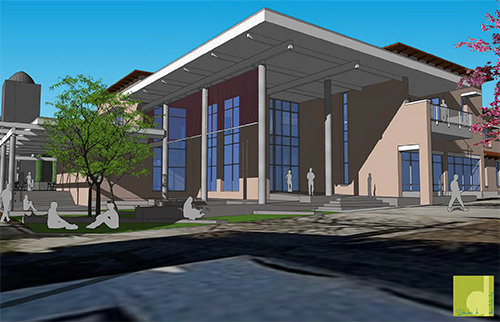 Early architectural rendering of how the Thomas & Brown building might look at NMSU's Las Cruces campus.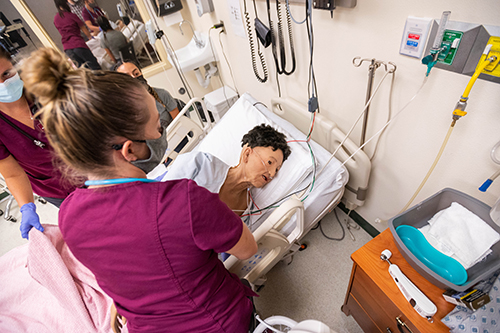 Nursing Skills and Simulation Center at NMSU's Las Cruces campus.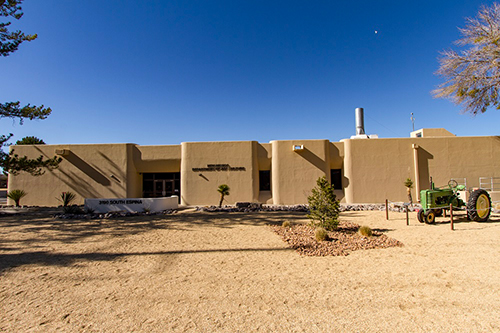 Current NMDA Building at NMSU's Las Cruces Campus.
GO Bond 3 Statewide:
Powering New Mexico's Economy
Learn more about impactful higher education projects across New Mexico that will be supported by GO Bond 3:
---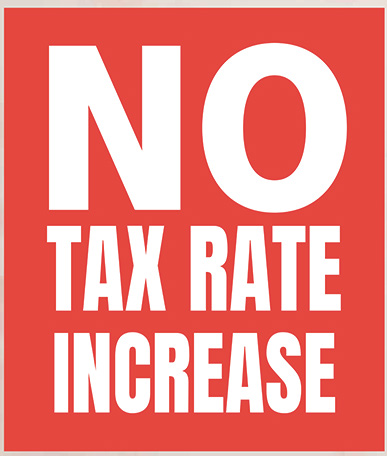 ZERO
Increase in tax rate increase associated with the approval of GO Bond 3 
$216 MILLION
Funds available for colleges and universities all across the state
$51.1 MILLION
for the NMSU system and the New Mexico Department of Agriculture